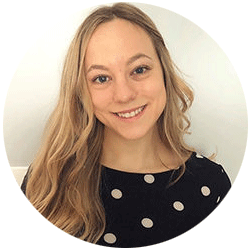 Online Booking Now Available!
Alyssa has completed a Bachelor of Social Work at University of Windsor and a Master of Social Work at Wayne State University in Detroit, Michigan. Her concentration in her Masters was Cognitive Behavioural Therapy. During her MSW internship, she was able to apply her knowledge in inpatient care with adolescent clients. Her areas of specialty include: anxiety, depression, obsessive-compulsive disorder, self-esteem issues, and substance use.
Throughout treatment, Alyssa believes in emphasizing and acknowledging one's strengths and facilitating the client's self-empowerment. She also has experience incorporating techniques such as, mindfulness, solution-focused therapy, and behavioural activation.
In her personal time, Alyssa enjoys reading, yoga, and baking. She also loves travelling and has been to 19 countries thus far! Before becoming a therapist, Alyssa enjoyed working as a gymnastics coach and a camp counsellor.