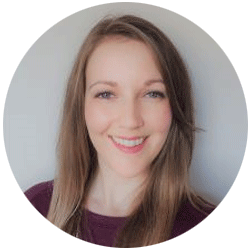 Hello, my name is Emily and I am a Clinical Assistant at Restore Balance in our Belleville location. My background in Psychology and Child and Youth Work is based on a professional skill set acquired through a combination of education, training and practical work experiences.
I obtained my Honours BA in Psychology from Trent University and a Child and Youth Work diploma from Humber College. For over ten years I have had the privilege of working with children, youth and their families within educational, residential and community-based environments. Being a Clinical Assistant combines all of my favourite things; organization, working with a fantastic multidisciplinary team, and creating positive client experiences.
I have a passion for mental health and take any opportunity I can get to open the door for someone to access care. When I need to restore balance in my life I love to get out in nature with my family, whether it be for a short hike or camping trips. There is nothing better than to be able to disconnect life's daily stressors and get out into the fresh air. But when in doubt during the long winter months, there is nothing better than a little yoga and curling up on the couch with my little 7 pound dog!