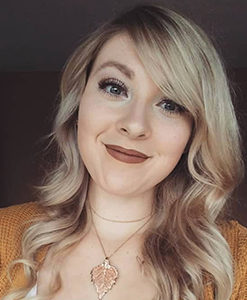 Hailey Collins | Psychometrist
We are pleased to welcome Hailey Collins to the team at Restore Balance in the role of Psychometrist. Hailey administers psycho-educational assessments under the supervision of a registered psychologist. Hailey's cheerful predisposition, strong attention to detail, and willingness to go above and beyond helps clients feel at ease during assessment.
Hailey graduated from Trent University with a Honours Bachelor of Science in Psychology with a Specialization in Psychological Development and is currently completing her Master's in Social Work at the University of Toronto.
While pursuing her Bachelor degree at Trent University, Hailey completed an undergraduate thesis investigating executive functioning and social problem-solving in preschool children. She continues to work at Trent University for the Social Sciences and Humanities Research Council as a Psychometrist. Hailey's past experience includes acting as a Behavioural Support Worker and helping implement youth treatment plans for the Durham Family Court Clinic.
What is a Psychoeducational Assessment?
Psychoeducational assessments aim to describe an individual's learning profile (strengths and weaknesses) and psychological functioning. This includes an assessment of their cognitive (thinking) abilities and academic achievement. These assessments also evaluate emotional, social, and behavioural characteristics that can influence their functioning.