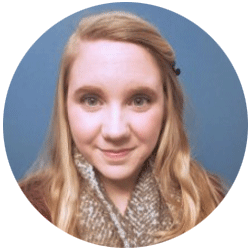 Kayla is excited to join the clinical counselling team at Restore Balance in the near future! She has completed an Honours Bachelor of Arts Degree in Psychology at Trent University and is currently in the final phases of her Master's in Counselling Psychology at Yorkville University.
Kayla has 4+ years of counselling related experience working primarily with children and youth in Peterborough, Durham and Edmonton, concluding with 8 months of supervised clinical practice with adult populations as a Master's Candidate.
Kayla works primarily from a person-centered approach integrating aspects of Cognitive-Behavioral Therapy, Emotion-Focused Therapy, Mindfulness and Narrative Therapy from a Trauma-informed perspective to support clients in achieving their goals. Kayla believes in a collaborative approach to treatment, in that client strengths and self-knowledge are an invaluable key to the therapeutic process and goal achievement.
Kayla is passionate about supporting an individuals' journey to healing from problems such as anxiety, depression, trauma, self-esteem, relationship issues, substance abuse and or/emotional suffering. She is especially passionate about supporting children and youth in navigating these challenges in combination with the complexity of development.
When the time comes to restore balance in her own life, according to Kayla there is nothing like a good, long run or time with friends and family. Of course, the presence of her cat Molly and dog Sport do no harm.
Kayla currently provides supervision under Restore Balance's founding psychologist, Dr. Vera Voroskolevska.