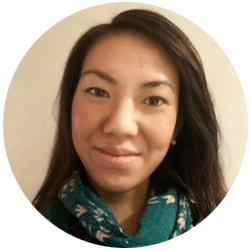 Nicole is a licensed Psychological Associate in supervised practice with the College of Psychologists of Ontario. She graduated with her Masters in Clinical Psychology at the University of Witwatersrand in South Africa in 2011. Nicole is very excited to join the team at Restore Balance and to contribute, apply and further develop her skills and passion to empower people. Nicole believes in facilitating insight, growth and healing, and treats a number of conditions like depression, anxiety, trauma, post-natal depression, anger outbursts and relationship difficulties. She can appreciate the courage and vulnerability it takes to seek help as well as to develop, grow and heal from past emotional wounds and feels it is a privilege to walk hand in hand with her brave clients.
Nicole is an advocate for mental health particularly where mental illness is shamed, criticized and/or overlooked. In a culture that can place too much emphasis on money or achievement as a road to success and happiness, Nicole is determined to stand in the gap to assist those who feel in some way inadequate, lost or estranged and to help people find meaning and purpose in their lives. She believes in insight-based and client-centered therapy, using practical tools like DBT and mindfulness. She is passionate about helping people to identify and transition through cycles of destructive patterns in their lives.
Nicole grew up in South Africa, which cultivated her passion for people of different cultures and backgrounds. She relies on her faith to assist her through the challenging times and is blessed with a loving, close-knit family.