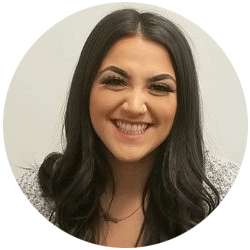 Alexis Christodoulou, Services Supervisor
Hi, my name is Alexis Christodoulou and I am the Services Supervisor and a Registered Social Worker with the Ontario College of Social Workers and Social Service Workers here at Restore Balance.
I have obtained an Honours BA in Psychology and Children's Studies at York University. Through York University, I have completed an internship abroad in St. Kitts working at the New Horizons Juvenile Rehabilitation Center where I got to work alongside exceptional counsellors, caseworkers, as well as the residential youth. One of my biggest takeaways from this experience is that I learned how to cope with the speed of life. Adjusting to the pace of a new work environment in a new country was so incredibly challenging, however, I learned firsthand how resilient we can be as humans. I try and let this guide me in every new challenge and experience I take on.
I am excited to continue my education at Adler University, where I am pursuing my Masters in Psychology.
When it is time to restore balance in my life, my go-to is taking a relaxing bubble bath with some calming music in the background. This allows me to relax and recharge, clear my thoughts, and release any negativity, as well as better prepare myself to handle what life delivers!