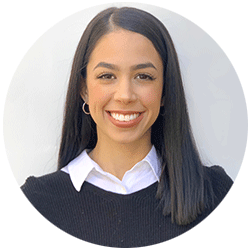 To book a session
call 416-732-5590
or
I am a Registered Social Worker with the Ontario College of Social Workers and Social Service Workers. I completed my Master's Degree in Social Work and an Honours Bachelor of Arts Degree in Psychology with a specialization in research from Wilfrid Laurier University. My education included a focus on clinical work with individuals and families, along with an emphasis on mindfulness-based therapies and trauma-informed practice.
I have experience supporting individuals, groups, and families in educational, healthcare, and community-based settings. Throughout my work, I have gained a strong interest in supporting people who are struggling with anxiety, depression, anger, trauma, stress, low self-esteem, interpersonal difficulties, and issues relating to LGBTQ2S identities. I aim to provide an inclusive, therapeutic space where people can safely share their stories, discuss what is most important to them, and work towards their chosen goals.
I use an integrated approach and draw from various evidence-based modalities, including, but not limited to Cognitive Behavioral Therapy, Dialectical Behavioral Therapy, and Solution-Focused Therapy. I tailor my interventions to the unique needs, preferences, and strengths of those I am supporting and strongly value collaboration. As a therapist, I aim to be warm, empathic, genuine, non-judgmental, honest, and strive to honour and embrace cultural, racial, religious, sexual and gender diversity.
Outside of work, I enjoy spending time with family and friends, playing soccer, being in nature, listening to music, and drawing and painting.
Appointments with me are available in Toronto (North York) and online.