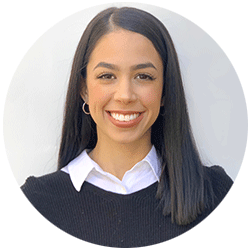 To book a session
call 416-732-5590
or
I am a Registered Social Worker with the Ontario College of Social Workers and Social Service Workers. I completed my Master's Degree in Social Work and an Honours Bachelor of Arts Degree in Psychology with a specialization in research from Wilfrid Laurier University. My education included a focus on clinical work with individuals and families, mindfulness-based therapies, and how to utilize a trauma-informed approach.
I have supported individuals, groups and families in a variety of environments, some of which include healthcare, non-profit and school-based settings. I have experience supporting folks through grief and loss, conflict, anger, relationship concerns, self-esteem, anxiety, depression, and issues relating to LGBTQ2S identities.
I work with adolescents and adults using an integrated approach. I draw from various evidence-based modalities, including Cognitive Behavioral Therapy (CBT) and Solution-Focused Therapy (SFT), and tailor my interventions to the unique needs, preferences, strengths and goals of those with whom I am working with. I value a strong and collaborative therapeutic relationship, and I aim to be warm, empathic, genuine, non-judgemental and honest with those who I work with.
I also work from a social justice lens and acknowledge how systematic oppression (e.g., racism, homophobia, transphobia, sexism, ableism) can impact mental health and substance use issues. I hold principles of inclusivity closely, and strive to honour and embrace cultural, racial, religious, sexual and gender diversity.
Outside of work, I enjoy playing soccer, running in the park, drawing and painting, reading, watching documentaries, and hanging out with family and friends.
Appointments with me are available in Toronto (North York) and online.