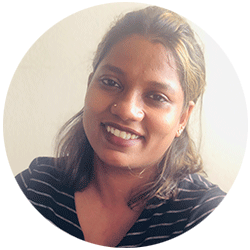 To book a session
call 416-732-5590
Dr. Anusha Venugopal, Psychologist (Supervised Practice)
I am dedicated to assessment, in addition to maintaining a small caseload. I believe that every individual can achieve their full potential. There can be situations in life that shake us, and we lose our balance in life as a result. Here, at Restore Balance, I aim to help you regain your balance. It takes a lot of courage to seek help, and I appreciate your effort in taking the first step. Together, we will work towards overcoming challenges and living life to its fullest.
My clinical expertise is in assessment and psychotherapy, including the modalities of cognitive-behavioral therapy, rational emotive behavior therapy, and client-centered therapies for depression, anxiety, eating disorders, post-traumatic stress, and any adjustment issues in life.
My interest and experience with adolescents and adults have equipped me to handle children with behavioral and/or emotional difficulties through various strategies and coping mechanisms. My experience also provides me the necessary skills to assist parents and teachers. As a therapist, my compassionate and non-judgmental approach makes me an ideal fit for a diverse population.
To restore balance in my life, I enjoy spending time with my family, exercising, listening to music, and playing basketball. I firmly believe that unless we focus on our own mental health, we cannot contribute to helping heal another.