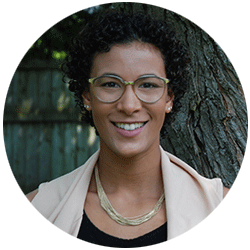 To book a session
call 613-707-0753
or

My name is Bria and I am a Registered Psychotherapist (Qualifying) with the College of Registered Psychotherapists of Ontario (CRPO). I completed my undergraduate degree at St. Lawrence College and earned my Bachelor of Behavioural Psychology (Hons.). While completing my Master of Science in Psychology through California Southern University, I have been working in the developmental services sector with adults with developmental disabilities and mental illness. I am looking forward to assisting those in need of therapeutic services including people living with depression, anxiety, personality disorders, and other mental health concerns.
The types of therapy that I offer include, Cognitive Behavioural Therapy (CBT), Acceptance and Commitment Therapy (ACT), solution-focused therapy, and mindfulness-based practices. I approach everyone with an anti-oppressive lens, and I believe that everyone is genuinely trying their best at whatever they are doing and that we can all benefit from learning coping skills to help with life's stressors.
In my spare time, I enjoy fitness training and I try to incorporate exercise into my daily life. I enjoy walking my dog (Mika the Maltipoo), biking, swimming, weightlifting, and running. I am a Certified Personal Trainer and I am passionate about coaching others and supporting them toward achieving their fitness goals. I use fitness to mentally prepare for everyday life, I do this by reminding myself that running teaches me to have patience and to enjoy life's journey, resistance training gives me strength and confidence, and rest days are to spend time with my loved ones, practice self-care, and to pursue my other interests and passions.