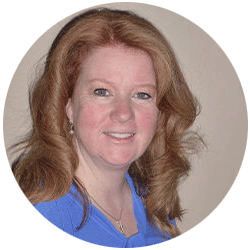 Online Booking Now Available!
I am very excited to be a part of the Restore Balance team as a social worker / psychotherapist.  I have a Master's degree in Applied Behaviour Analysis from the University of Nevada, Reno.  My undergraduate studies include counselling and psychology courses from Trent University and Athabasca University. I also have a Community Studies Certificate from Fleming College and a  Law and Security Diploma from Loyalist College.
As a social worker / psychotherapist, I have been active in the developmental sector with children, youth, and adults with varying cognition levels. I have studied with incredible professors and am privileged to have many great mentors that have guided me in my career. In addition to book learning, I have had many lived experiences, including learning to cope with blended families, marital separation and divorce, stress, anxiety and the death of family members and close friends. Lived experiences have enhanced my learning of everyday life occurrences and my self-awareness.
My colleagues and clients describe me as direct, practical and matter-of-fact. My goal during therapy is to provide advice that makes sense and is easy to put into practice.
I grew up in Belleville and have since lived in Kawartha's for over 20 years and have built a strong network of community partners, connections and colleagues.  I enjoy working with people to enhance their growth and overcome any stumbling blocks that they encounter on their journey.
I am lucky to have a loving husband, a close family, and good friends in Peterborough that I love to spend time with, especially when I am looking to restore the balance in my life! I also have a son who loves baseball, and my summer days are often spent at the ball field with score sheets and a cooler full of water for the team. In the winter, I can be found on the bench supporting the Kawartha Komets Special Needs Hockey Team.