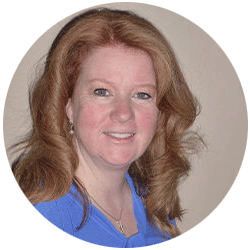 Online Booking Now Available!
I am very excited to be a part of the Restore Balance Bobcaygeon team in the role of social worker / psychotherapist.  I have a Master's degree in Applied Behaviour Analysis from the University of Nevada, Reno.  My undergraduate studies include counselling and psychology courses from Athabasca and Trent University. I also have a Law and Security Diploma from Loyalist College.
As a social worker / psychotherapist, I have been active in the developmental sector with both adults and children with varying levels of cognition.
I have lived in Kawartha's for over 20 years and have built a strong network of community partners, connections and colleagues.  I believe that I was given two ears and one mouth for a reason, to listen more and talk less. I like to hear what is going on before chiming in! I have always been drawn to helping others become the best they can be, and sometimes we need to get there by thinking outside of the box.
I am lucky to have a loving husband, a close family, and good friends in Peterborough that I love to spend time with, especially when I am looking to restore the balance in my life! I also have a son who loves baseball and my summer days are often spent at the ball field with the score sheets and a cooler full of water for the team. In the winter I can be found on the bench supporting the Kawartha Komets Special Needs Hockey Team.