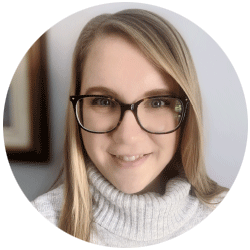 To book a session
call 705-243-0386
or
My name is Kayla and I am a Registered Psychotherapist with the College of Registered Psychotherapists of Ontario (CRPO). I earned a Bachelor of Arts with Honours in Psychology from Trent University and a Master of Arts in Counselling Psychology from Yorkville University.
On my journey to becoming a psychotherapist, I enjoyed supporting many individuals, groups, and families in various residential, community, recreational, and educational settings across Ontario and Alberta. I was fortunate enough to experience first-hand the power of human connection and the incredible resiliency of individuals, families and communities.
My areas of therapeutic focus include anxiety, depression, self-esteem and relationship issues, emotional difficulties, stress, and trauma. I work primarily from a Person-Centered, Strengths-Based approach while integrating various aspects of Cognitive-Behavioural Therapy, Emotion Focused Individual Therapy, Dialectal Behavioural Therapy, and Mindfulness-Based strategies in order to support adults and adolescents in reaching their goals. I truly value connecting on a human level, as the human condition is something we have in common above all else. Therefore, I aim to be warm, non-judgemental, and curious in getting to know individuals and their life experiences.
When it comes to restoring balance in my own life, I can be found exploring various new places, activities and/or hobbies. As a lover of adventure, I find new experiences very much restorative. If not exploring something new 'between' activities, I'm likely finding something new 'within' some of my long-standing favourites such as soccer, running, golf, yoga, or any activity that involves water. Also, there is nothing quite like sharing a meal with friends and family, or time with my handsome dog Sport and wildly opinionated cat Molly – both of whom are known to guest appear in video meetings.