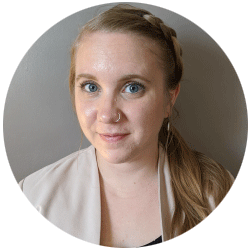 To book a session
call 705-243-0386
or
I am a Registered Psychotherapist (Qualifying), in good standing with the College of Registered Psychotherapists of Ontario, who works with children, adolescents, and adults. I have completed an Honours Bachelor of Arts Degree in Psychology at Trent University and Master of Arts in Counselling Psychology from Yorkville University. Although I have had several years of experience working with children, youth, and their parents in Ontario and Alberta, I employ a collaborative approach in treatment. I believe that client goal achievement in therapy can be found in clients' strengths and self-knowledge (of course, in combination with clinical advice!).
I work primarily from a person-centered approach integrating aspects of Cognitive-Behavioral Therapy, Emotion-Focused Therapy, Mindfulness, and Narrative Therapy from a trauma-informed perspective to support clients in achieving their goals. I am passionate about supporting an individual's journey to healing from problems such as anxiety, depression, trauma, self-esteem, relationship issues, substance use, and or/emotional suffering. I have a particular interest in supporting children and youth in navigating these challenges in combination with the complexity of development. My colleagues and clients always comment on my exceptional ability to easily develop relationships.
When it comes to finding ways to restore balance in my life, I rely on a good, long run or time with friends and family. Of course, the presence of my cat, Molly, and dog, Sport, are daily essentials, just like a cup of warm tea or coffee!