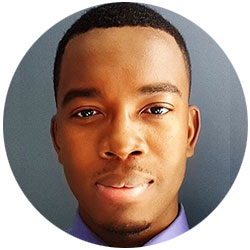 To book a session
call 416-732-5590
or
Despite our diverse backgrounds and experiences, we all need a space where we feel heard, supported, and empowered. I strive to create such an environment, helping individuals and families find new meaning to life, despite their challenges. It is a most rewarding feeling to see a life transformed by giving adequate attention to one's mental health and wellness. This is the privilege I have being in the mental health profession.
My passion for understanding and explaining human behaviours has afforded me a variety of learning and training opportunities, which span Jamaica, Canada, and the USA. I have worked as a mental health clinician providing psychological assessment and treatment to children and teens who experience school-related difficulties and/or emotional and behavioural challenges. Additionally, I have provided counselling support to adults struggling with anger, depression, anxiety, and posttraumatic stress disorder.
I am currently pursuing a Ph.D. in Clinical Psychology, with a research interest in coping with chronic pain and trauma. I am committed to devoting my knowledge and skills to support your healing.
Currently, I provide counselling at Restore Balance out of the Toronto / North York location. I am also available for virtual and phone sessions.