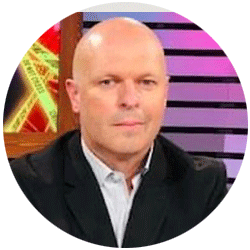 My name is Stephen Metelsky, and I am a First Responder Consultant at Restore Balance. I have a Bachelor of Arts degree in Criminology from the University of Toronto, followed by a Master of Social Science in Criminology from Charles Sturt University. 
I was a police officer for 21 years with the Halton Regional Police Service, finishing my career with the Combined Forces Special Enforcement [CFSEU] of the Royal Canadian Mounted Police [RCMP] before retiring in 2017 as a sergeant. I worked in a variety of investigative roles and specialized in organized crime, informant development and undercover operations – as an operator and a covert handler. I have written about true and unsolved crimes for Blue Line magazine – a Canadian subscription geared towards front-line policing and have been a journalist with various newspapers affiliated with Metroland Media Group and Postmedia Network Incorporated. I am the author of the book: Undercover: Stories from the underworld of law enforcement (2021). 
Since retiring from policing, I have been a professor at Mohawk College in Hamilton, Ontario – teaching Criminal Psychology and a variety of other psychology courses in the school of liberal studies. I also teach about organized crime at Queens University in the faculty of arts and sciences. 
I am extremely passionate about victimology – in many aspects, and roles – from my experiences as a police officer, a professor, and a cold case columnist. I have always applied a practice of rapport and trust-building with people, students, and clients – built upon a two-way relationship that has allowed them to feel comfortable to divulge issues that have been plaguing them. This affords me an opportunity to assist them, one-on-one, to explore the roots of their issues while promoting good coping mechanisms and skills to assist clients with alleviating the sources of their stress, anxiety, depression, and other potential issues they may have experienced or are experiencing. 
I am married and have three daughters. To restore some balance in my life when away from work, my family and I love to do many activities together, including cooking, travelling, hiking, or enjoying our infamous family movie nights. I find it imperative to be active and in tune with the many facets in our lives – socially, physically, emotionally, spiritually, psychologically, and many more, in order to retain and maintain a healthy balance.