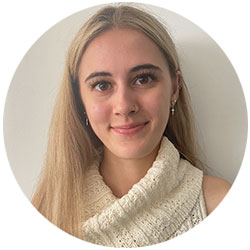 Sydney Hooper, Clinical Assistant
Hello! My name is Sydney Hooper, and I'm the Clinical Assistant at Restore Balance Psychological and Counselling Services and work out of the Toronto location. I am very excited to be joining the team!
I hold a BSc (Hons) in Psychology from Acadia University and plan to pursue further education in a healthcare profession. Prior to starting here, I was working in small option homes for youth in government care in Nova Scotia. I loved being able to make personal connections with the youth and the fast-paced nature of the job. This experience has taught me every situation is truly unique and individual. As often I will be your first point of contact, I aim to provide you with personalized service to help you get the support you need.
When I need to restore balance, I practice yoga or take my puppy for a walk. Getting outside and enjoying time with my pets is one of my favourite forms of self-care.
Please feel free to reach out to me if you have any questions. I look forward to speaking with you!