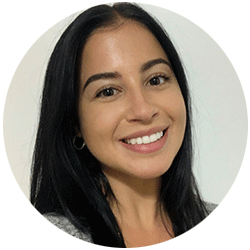 Tara DeNobrega, Clinical Coordinator
Hello! My name is Tara and I am a Clinical Coordinator at our Toronto location. I received my Bachelor of Arts in Psychology from Western University and plan on pursuing a Master's degree in Clinical Psychology, in the near future.
My passions revolve around helping others, especially when they need it most. This is why I am so happy to be a part of the amazing team here at Restore Balance. As a Clinical Assistant, it is my top priority to make sure you know how much we genuinely care and want to see you succeed. I know how difficult it can be to reach out for help, so I always do my best to ensure that each individual who contacts us has an experience that is smooth and clear.
I also volunteer weekly as a Mental Health Crisis Responder. In this role I help children and adolescents' transition from a stressful or "hot" situation to a cool and calm state of mind, through collaborative problem solving and safety planning. This experience has taught me how important and helpful just being there for someone to talk to, can be. Furthermore, it has intensified my passion for helping others and strengthened my desire for a career in mental health.
When I want to restore balance in my life, my favourite form of self-care is being active. Whether it's heading to the gym, going for a run, or playing a sport, moving my body always allows me to let go of any stress and feel recharged. I also love all animals and being connected to nature. Although I currently don't have any pets of my own, I hope to have some in the future – definitely a golden retriever…or five!