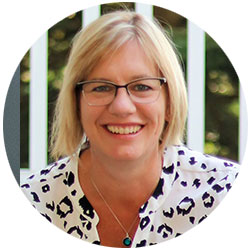 To book a session
call 705-243-0386
or
I am excited to join the Restore Balance team as an intern psychotherapist as part of the Master of Arts in Counselling Psychology practicum. I will be providing individual counselling in the Peterborough and Bobcaygeon locations.
I have earned a Bachelor of Arts degree in Psychology and Sociology from Trent University and further education completing a Social Service Worker Diploma from Fleming College as well as an Early Childhood Education Diploma from Durham College.
Prior to the MACP program, I have 30 years of supporting all age populations with experience in childcare, customer service, and the health care sector. In addition, I have had many lived experiences including career transitions, interpersonal relationships, health concerns, and grief and loss of close relationships and roles.
My approach to therapy is holistic, I believe in working collaboratively with clients to create goals and treatments that reflect the strengths and needs of each individual. I use an integrated approach that includes Cognitive Behavioural Therapy, Solution-Focused Therapy, and Narrative Therapy. My goal is to offer a space that encourages hope, healing, and growth in those I support.
When it comes to restoring balance in my life, I enjoy time with family and friends, out in nature snowmobiling, walking, campfires, or chats on the front porch. Alone time for me usually includes a good book curled up by a warm fire or out on the porch.