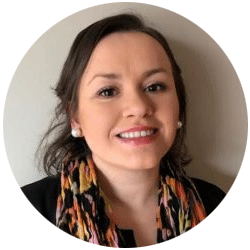 To book a session
call 416-732-5590
or
Dr. Vera Voroskolevska, Psychologist
At Restore Balance, I am dedicated to assessment and supervision services, in addition to maintaining a small caseload.  I also provide clinical consultation and independent assessment services to other organizations and am an adjunct professor at Trent University in the Faculty of Social Work and the Canadian Memorial Chiropractic College. I hold active registrations in good standing with the Ontario College of Psychologists and the Ontario College of Social Workers and Social Service Workers. I am also registered and able to provide services in Nunavut (remotely at the moment).
I am particularly passionate about "helping those who help others" including healthcare providers, first responders, and individuals in leadership positions.  I assess and treat a number of conditions that interfere with work/life balance issues.  My assessment portfolio includes a number of assessments such as: personal injury, motor-vehicle accidents (MVA), workplace injuries (WSIB), return-to-work, substance-use, and psycho-educational (giftedness,  ADHD, learning disabilities, and intellectual assessments) to remediate any difficulties through a practical application of supports, allowing individuals to reach their full potential in all aspects of living, including day-to-day, interpersonal, recreational, and occupational
My colleagues and clients describe me as a direct and pragmatic clinician with a "no guff attitude".  This means when you book an appointment with me you are going to get answers that are straight to the point, "no beating around the bush" or "sugar coating" the situation.  My motto is – "person first, therapist second" because I understand how difficult it can be to reach out for help. I believe in active collaboration in the assessment/treatment process and actively seek feedback from my clients.
When looking to restore balance in my life I am most likely to be found jogging around the beautiful communities where I live and work while listening to music or audiobooks. As someone who truly enjoys the job, I turn to cooking to help me detach from work.
Appointments with me are available in all five of our locations: Toronto (North York), Peterborough, Belleville, Huntsville and Kawartha Lakes (Bobcaygeon). I also provide virtual psychological services to those living in Ontario and Nunavut.